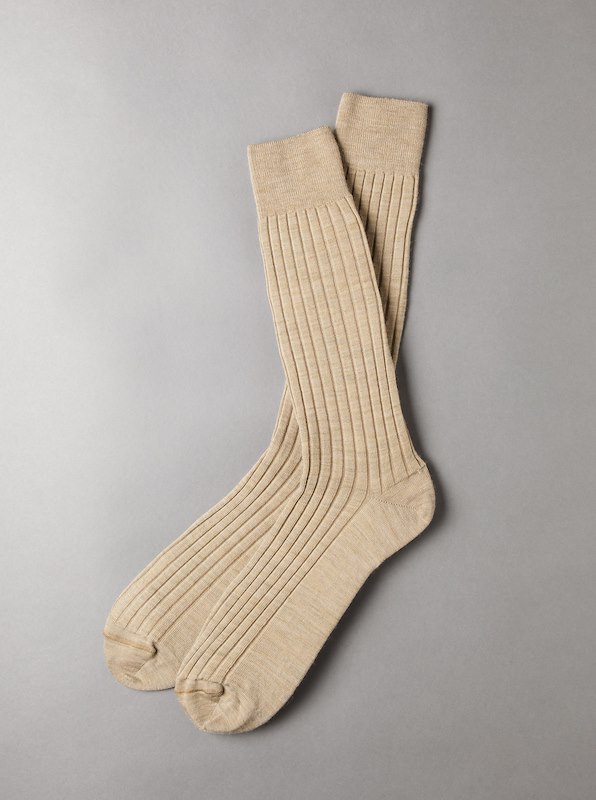 Superwash Merino Wool Mid Calf Socks - Khaki
Sorry, this item is no longer available.
Color: Khaki
J.Hilburn socks are made in partnership with Byford of London, who since 1919 has developed and knit with only the finest fibers, using the world's best technology. Our elegant fabrications offer a luxurious feel and look, each unsurpassed in comfort, quality and durability.
A special blend of 62% Merino wool, 37% nylon and 1% lycra
Fits shoe size 7 - 12